The Complete South Pacific - 27-Day Tour of Australia & New Zealand
From $13,389.00 CAD per person double rate
About Cairns, Australia
Meet a koala, enjoy a bush dinner in the Outback, enjoy day cruises in the pristine waters of Milford Sound. Do it all on The Complete South Pacific, an unforgettable 27-day land journey through Australia and New Zealand!
Total Advantage Travel & Tours Inc. presents...
An EXCLUSIVE tour of Australia & New Zealand!
February 4 - March 2, 2017 • 27 days, 38 meals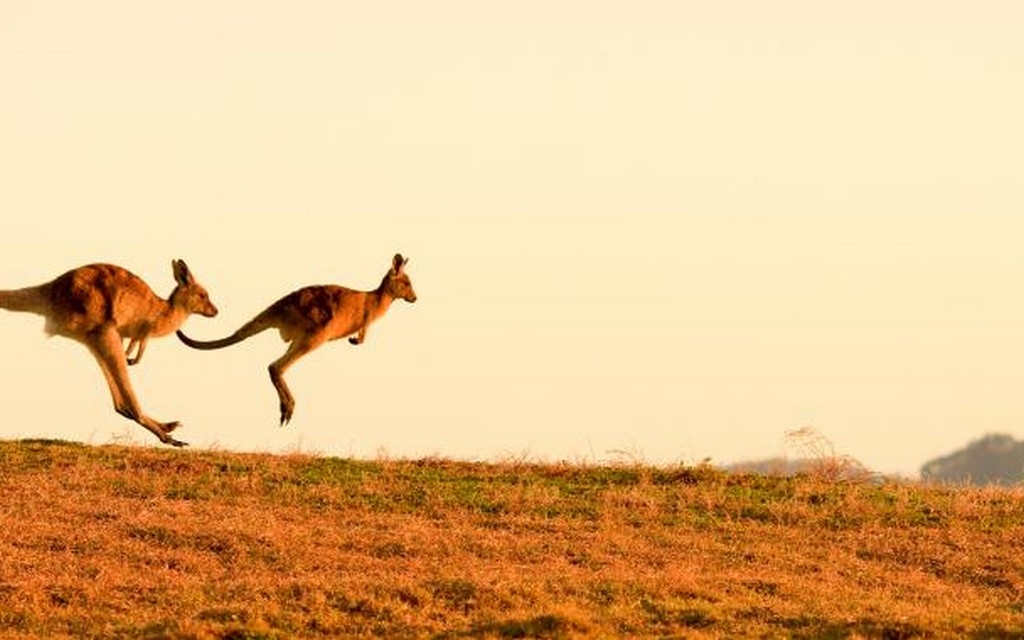 Fly in to Carins, fly out of Aukland. Book by September 5, 2016 and SAVE $500 per person.

---
Highlights: Cairns, Great Barrier Reef, Ayers Rock, Alice Springs, Darwin, Kakadu National Park, Little Penguins, Tasmania, Sydney Harbour Cruise, Queenstown, Milford Sound, Mt. Cook, Christchurch, Wellington, Rotorua, Auckland

This video will give you a good idea of what to expect:
---
*Rates are per person and include roundtrip air from Toronto International Airport, air taxes and fees/surcharges, and hotel transfers.

---
Airfare: For your convenience, we offer airfare for purchase with all tour packages. If you purchase an air-inclusive program, your airfare will be quoted inclusive of all fuel, taxes and fees. Your rates are subject to change until paid in full. Seats are limited and may not be available on every flight or departure date.
---
Checked Baggage Charges: Some airlines may impose additional charges if you choose to check any baggage. Please contact your airline or refer to its website for detailed information regarding your airline's checked baggage policies.
**Book by savings valid on air-inclusive bookings only. Call for rate after book by date.
CST# 2006766-20 UBN# 601220855 Nevada Seller of Travel Registration No. 2003-0279
For more information, please contact Robert Townshend
Terms, conditions and restrictions apply; pricing, availability, and other details subject to change and/ or apply to US or Canadian residents. Please confirm details and booking information with your travel advisor.
You will visit the following 2 places:
Sydney
Sydney is the largest and most populous city in Australia and the state capital of New South Wales. The city is located on Australia's south-east coast of the Tasman Sea. It is also the oldest and most cosmopolitan city in Australia with an enviable reputation as one of the world's most beautiful and liveable cities. Brimming with history, nature, culture, art, fashion, cuisine, design, Sydney's set next to miles of ocean coastline and sandy surf beaches. Long-term immigration has led to the cities reputation as one of the most culturally and ethnically diverse cities in Australia and the world. The city is also home to the Sydney Opera House and the Sydney Harbour Bridge, two of the most iconic structures on this planet.
Auckland
The Auckland metropolitan area in the North Island of New Zealand, is the largest and most populous urban area in the country with 1,354,900 residents, 31 percent of the country's population. Auckland also has the largest Polynesian population of any city in the world. In Māori Auckland's name is Tāmaki Makaurau, or the transliterated version of Auckland, Ākarana. The 2010 Mercer Quality of Living Survey ranked Auckland 4th equal place in the world on its list, while The Economist's World's Most Livable Cities index of 2010 ranked Auckland in 10th place. In 2008, Auckland was classified as an Alpha World City in the World Cities Study Group's inventory by Loughborough University.