Planning a destination wedding? Here's how to find the right venue.
Read More »
---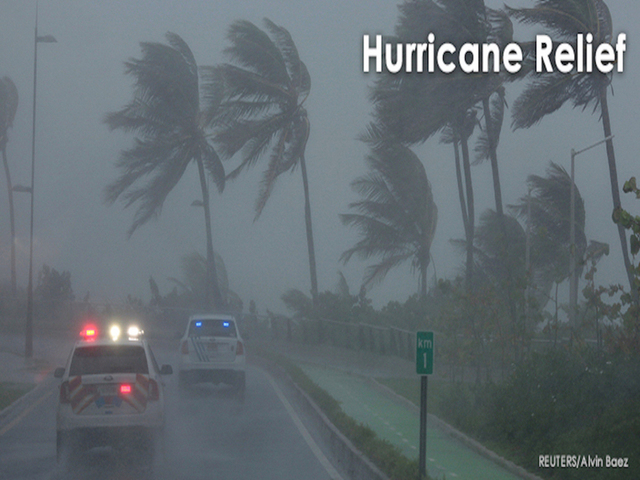 An Important Message from Rob Townshend to Our Total Advantage Clients...Total Advantage Travel is deeply concerned about the devastation that Hurricanes Irma and Harvey have caused in recent days. Our thoughts are with those effected by the storms. We hope and pray for a quick recovery and look forward to the resumption of normal operations. To our clients who have reservations at hotels that have been damaged, we want to assure you that we are working with our airline, tour operator and hotel partners to get information on repairs, re-openings, or alternate accommodation arrangements, sent to you as soon as it becomes available. Because communication has been disrupted at many of these destinations, information to make these decisions is slowly being received. We will be in touch with you the moment we know what your re booking options will be, and how we can best assist you.
Read More »
---
At Total Advantage's Destination Wedding & Honeymoon Consultation open house, you'll be able to meet many wedding professionals in a single afternoon, including Richard Emmanuel, an experienced, professional wedding photographer.
Read More »
---
Onboard two ships sailing year-round from New York
Read More »
---
While planning a vacation for your entire gang – the kids, grandparents, and you – might seem like an impossible task when it comes to pleasing everyone, we certainly know a thing or two about how to make everyone in your brood downright happy on your next multi-generational trip.
Read More »
---
If romance is on your mind and you're looking for an unforgettable place to cuddle up with ...
Read More »
---
We're passionate about travel, and we love helping couples plan their perfect honeymoon, destination wedding, or romantic getaway! We'll match you with your very own honeymoon and destination wedding expert travel consultant who can give you a quote on the perfect destination wedding or honeymoon, based on your desires and budget.
Read More »
---
Destination Weddings: A great planning list - starting 18 months out from the special day.
Read More »
---
Best ways to work with a Travel Consultant.
Read More »
---
With their sunny skies and endless beaches, the Caribbean islands and Mexico offer love birds the perfect refuge for a romantic getaway. They're also home to some of the absolute best vacation values thanks to their exhaustive array of luxe, all-inclusive, adults-only resorts where nearly every amenity – from gourmet dining and drinks to watersports and entertainment – is included for one great price.
Read More »
---
For decades, writers, artists, and travelers from across the globe have been seduced and charmed ...
Read More »
---
Total Advantage Travel is pleased to welcome you to our Friends and Family Destination Wedding Referral Rewards Program where you earn cash rewards ($250) for successfully referring friends, family, and co-workers to our Travel Agency. A successful referral is one that results in a Destination Wedding booking.
Read More »
---